Cindy's Campaign to Walk Across Canada
The need is great to keep bodies active especially when living in long term care. Our amazing Recreational and Occupational Therapy teams offer many different types of programs to ensure our residents have the best quality of life supporting their dignity and independence. We are always in need of specialized mobility and enhancement equipment to support our residents.
Cindy's goal is to walk across Canada in 2021. This is a distance of 4,473.3 kilometers or 2,779.58 miles from Victoria to Halifax as the crow flies! At the age of 65, Cindy wanted to push herself and not stay dormant during this time of Covid-19 lockdowns. What better way to keep her incentive going was to make her journey into a fundraising event. You see, Cindy's Mom, Winnifred, is a resident at Providence Care Centre. Winnifred has been living at Providence Care Centre for 3 years this June. She suffers from dementia.
Cindy started her journey on January 1st. She uses a treadmill or walks and is tracking her steps with a fit bit. Let's help Cindy keep her incentive going by supporting the Father Lacombe Care Foundation with your gift which will go to Equipment for the Therapies at both Father Lacombe and Providence Care Centres.
Our goal is to help Cindy raise $10,000.00! Help us today with your donation.
All donations are gratefully received and a charitable receipt is issued promptly. Donations can be made directly to the Father Lacombe Care Foundation through the donation button on this page.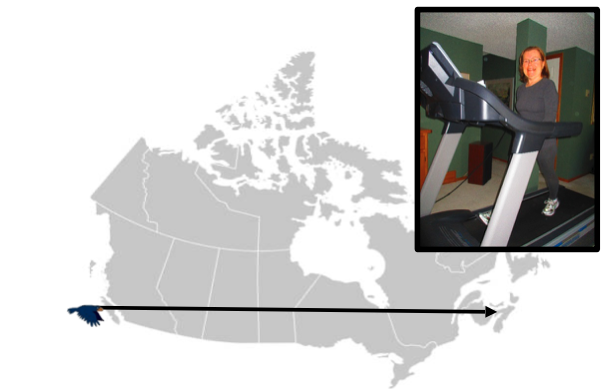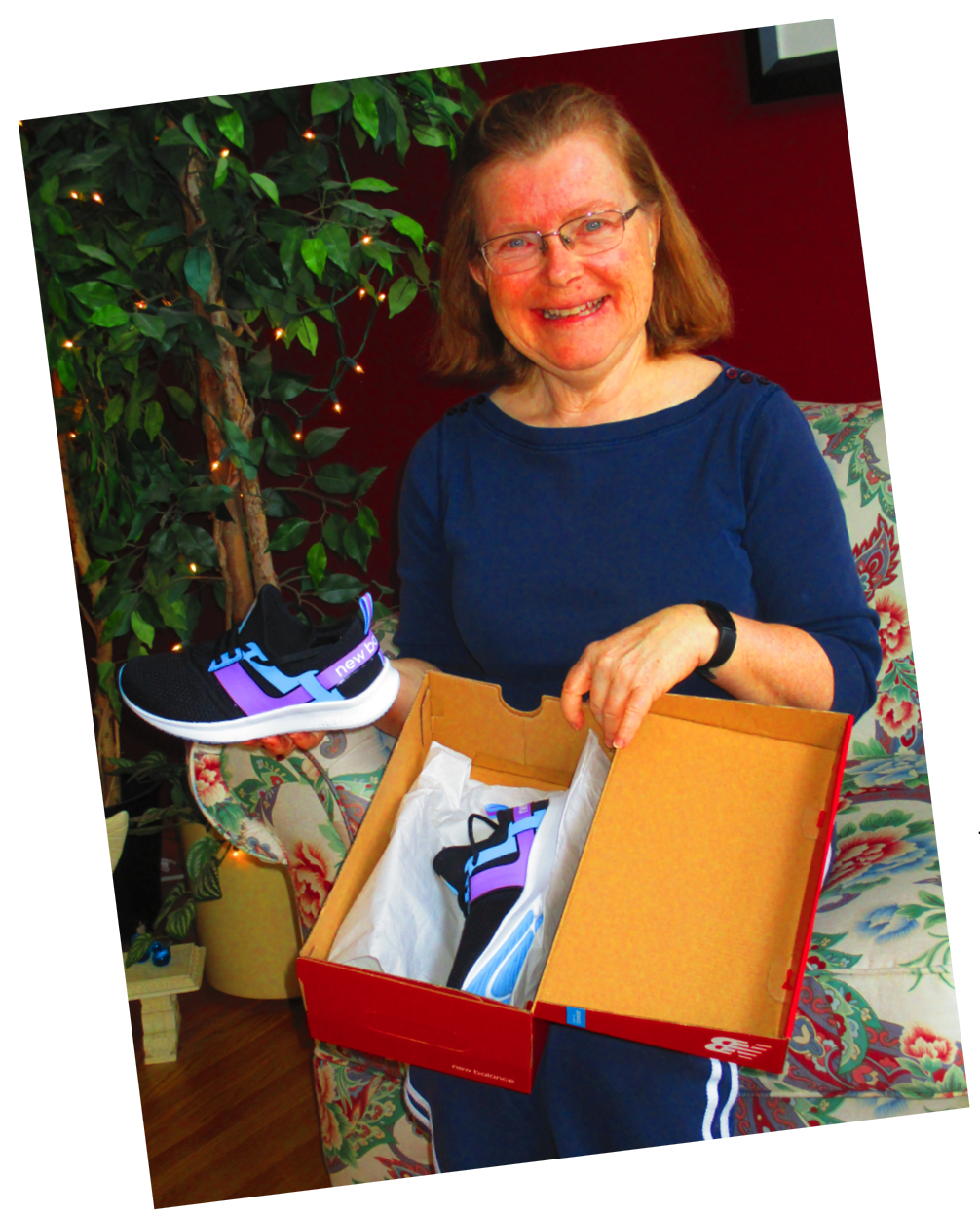 A Message From Cindy!
First I would like to thank everyone for their wonderful support on my venture. Hearing from you and receiving your very generous donations just spurs me on. I get so excited!!
A very special thank you to Kelly Lott and Audrey Clancy of the Father Lacombe Care Foundation and Society for all of the help they have given me in starting this fundraiser.
When people find out what I am doing I generally get asked two questions:
Where are you now?
At the end of February, I have walked ­­­­858 km (or 534 miles). This puts me just past Milk River, Alberta. Milk River is 70 km south of Lethbridge, and 16 km from the Canada – U.S. border. The U.S. border is between Alberta and Montana at Coutts, Alberta. So far I am ahead of my goal by 11 days.
All of this walking meant a new pair of runners was required. Runners need to be replaced every 724km (450 miles) to 885 km (550 miles). I'm going to need a few new pairs by the time I'm done!!
How do you do your walking and where?
Due to the weather in January and February most of my walking has been done in doors. I usually start with a 30 minute walk before breakfast. Then I typically walk 15 minutes of every hour until mid afternoon. A couple of times a week my husband and I will watch a movie matinee and I walk on the tread mill during the movie. It's amazing how many steps you can get in while the oven preheats or waiting for the toaster to pop!! I like to get my walking done by supper time so after supper I can rest my tootsie toes for the next day!!
I'm looking forward to the warmer weather and the pathways clearing up so I can start doing more walking outside.
Should anyone like to donate to the fundraiser please use the donation button found on this page.