Pat Dolan, (Chair)
Maureen McGregor (Treasurer)
Dianne Maier Young, (Trustee)
Les Kiss, (Trustee)
Cecilia Grinham, (Trustee)
Gerard D'Mello, (Trustee)
Sr. Pat Derbyshire (Trustee)
Doug Whiteshide (Trustee)
Sr. Magdalena Chan (Trustee)
Val Duggan
Donor Steward
Val has been serving as Donor Steward for the Foundation.  She is directly involved with contacting our donors and putting together the needed grants and funding applications with Community Clubs such as the Rotary Clubs, Lions Clubs as well as the many Foundations that support seniors.  Please feel free to call Val for how to give, where to give and to find out what the current care centre needs are.
Phone: 587-393-1353
email: vduggan@fatherlacombe.ca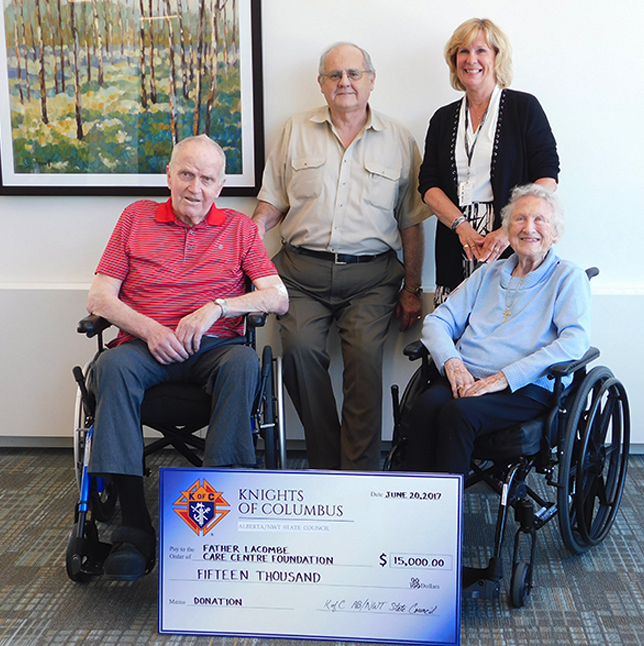 Kelly Lott
Coordinator of Donor Relations
Kelly is the Coordinator of Donor Relations, ensuring tax receipts are issued accurately and in a timely manner. She is very hands-on in her support of the annual Legacy Dinner. Her artistic flair is very much appreciated and called upon; from flower arranging to graphic design work. Her compassion for the residents ensures that her work goes above and beyond donors' expectations. 
Phone: 403-254-6281
email: klott@fatherlacombe.ca