When admitted into long term care or supportive living, it usually comes at a time of change. Perhaps it is a lack of mobility, the ongoing need of medical assistance or a general reduction in ability of tasks for daily living.
At Father Lacombe and Providence Care Centres there is access to specialized equipment that helps to keep bodies moving.  As we age, we don't move as well as we used to.  Thanks to an amazing team of staff, they support residents to maintain their dignity and independence.
Equipment funding provides:
Wheelchair Accessible Tables - READ MORE...
The heart of the home is often the kitchen.  We gather there and take our meals there.  We tell stories of the past, catch up on the gossip of the day and share our dreams for tomorrow.  At both Father Lacombe and Providence Care Centres, we strive to create as much of a home like feeling as we can for all our residents, no matter what their abilities are.  With the increasing number of residents' dependent on wheelchairs for their mobility and safety we have a need to furnish our dining rooms with tables that will adjust to accommodate the arms of a wheelchair making it easier to pull in close to the table. With the ability to adjust the height of a portion of the table, the resident regains the ability to comfortably reach for utensils and their napkin.  It places them in a much better position to be able to maintain their independence and feed themselves.  These tables bring immeasurable dignity to those who are able to regain their ability to be independent and enjoy dining with others seated around the table – just like at home.
Specialized equipment for the Occupational and Therapeutic Departments - READ MORE...
If your legs can't bare your wait, how do you get out of bed in the morning to get on with your day?  From lifts that help a resident go from sitting to standing, to lifts that raise the resident from their bed and safely move them to their wheelchair they help to maintain safe mobility.  These vital pieces of equipment help the residents get up and leave their rooms to enjoy their day.
Beds & Specialized Mattresses
As we age, our skin become more fragile and will breakdown easily.  Imagine being confined to a bed.  Staff turn residents on a regular basis to help avoid the breakdown of the skin, however it doesn't prevent all the sores, especially for those who are palliative.  Pressure points can be reduced and prevented with the use of a specialized mattresses creating comfort, reducing the pain and speeding up recovery.
With general wear, furniture starts to look old and in need of replacement.  Add to the general wear and tear, the continual drive by of a rogue wheelchair, the constant opening and closing of drawers, drapes that have been washed a few too many times, a room and its furniture become less inviting and not as functional.  
We are working to update and upgrade resident rooms by replacing flooring and lighting, painting and adding new furnishings to make it feel more homelike.  When moving in, residents are encouraged to bring in artwork and family photos, a special bed spread and other personal belongings that are meaningful.  This is what will make a resident feel at home.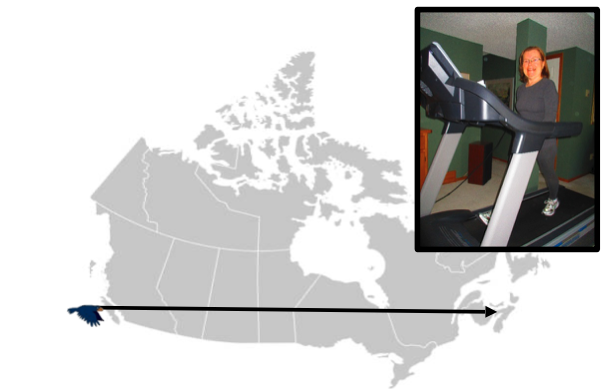 Cindy's Campaign to Walk Across Canada - Details...
The need is great to keep bodies active especially when living in long-term care. Our amazing Recreational and Occupational Therapy teams offer many different types of programs to ensure our residents have the best quality of life supporting their dignity and independence. We are always in need of specialized mobility and enhancement equipment to support our residents.
Cindy's goal is to walk across Canada in 2021. This is a distance of 4,473.3 kilometers or 2,779.58 miles from Victoria to Halifax as the crow flies! At the age of 65, Cindy wanted to push herself and not stay dormant during this time of Covid-19 lockdowns. What better way to keep her incentive going was to make her journey into a fundraising event. You see, Cindy's Mom, Winnifred, is a resident at Providence Care Centre. Winnifred has been living at Providence Care Centre for 3 years this June. She suffers from dementia.
Cindy started her journey on January 1st. She uses a treadmill or walks and is tracking her steps with a fit bit. Let's help Cindy keep her incentive going by supporting the Father Lacombe Care Foundation with your gift which will go to Equipment for the Therapies at both Father Lacombe and Providence Care Centres.
Our goal is to help Cindy raise $10,000.00! Help us today with your donation.
All donations are gratefully received and a charitable receipt is issued promptly. Donations can be made directly to the Father Lacombe Care Foundation through the donation button on this page.
YES! YES! YES! – August 2021 Update!!
I am finally out of Ontario and have made it into Quebec!! I was beginning to think that would never happen!! It took me 2 – ½ months to walk across Ontario, and I imagine Quebec will be close to the same.
So where in Quebec am I? Good question and I don't have a good answer. I am somewhere around Val D'Or, but really am just out in the wilderness somewhere?!
Val d'Or – in French means the Valley of Gold. Gold is still mined there today, along with other base metals such as lead, copper, and zinc. The City is located in the Abitibi – Temiscamingue region near La Verendrye Wildlife Reserve.
I have walked 3,401 km (2,114 miles); 5,301,523 steps; have just bought 2 new pairs of sneakers (this makes 8 in total) and have had many many blisters!!!
Thank you, thank you, thank you, to our front-line workers. With restrictions opening up, we tend to forget these people are working just as hard as when this pandemic first started. We haven't forgotten you, it's for you that I walk.
Thank you to everyone who has donated to my walk and for those of you who would still like to donate you can click on the link below:
Canada Helps takes 3% of the donation amount so in order to avoid this you can also mail your donations directly to:
Father Lacombe Care Centre
270 Providence Boulevard S.E.
Calgary, Alberta T2X 0V6
Please be sure to mark them for "Cindy's Walk Across Canada". Tax deductible receipts will be mailed to you.
Thank you to everyone who has already so generously donated to my walk. I greatly appreciate it.
Cindy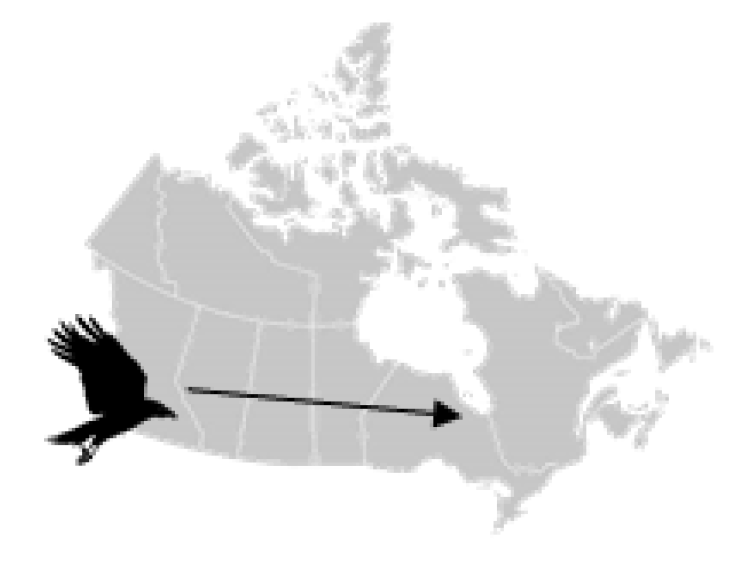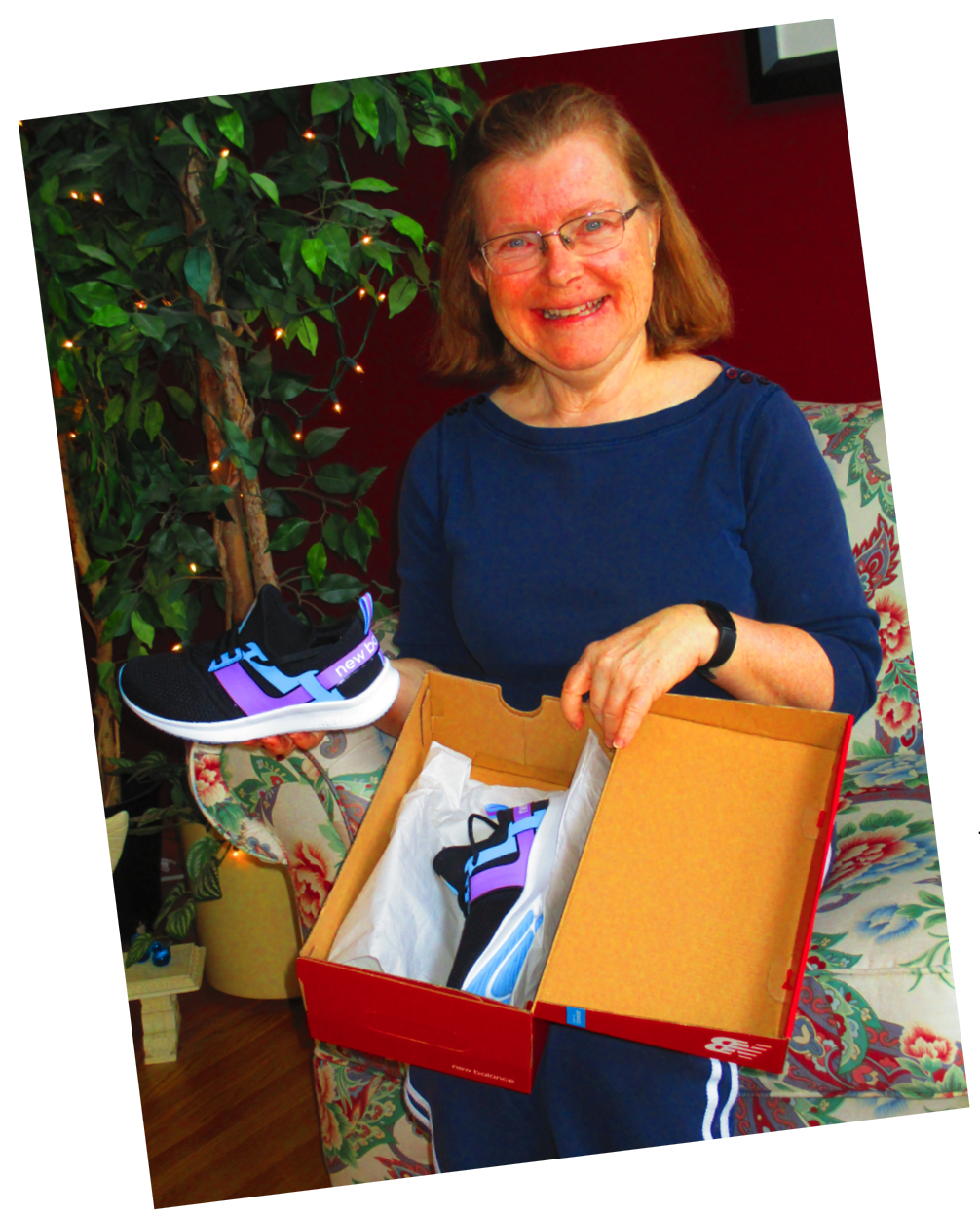 A Message From Cindy!
First I would like to thank everyone for their wonderful support on my venture. Hearing from you and receiving your very generous donations just spurs me on. I get so excited!!
A very special thank you to Kelly Lott and Audrey Clancy of the Father Lacombe Care Foundation and Society for all of the help they have given me in starting this fundraiser.
When people find out what I am doing I generally get asked two questions:
Where are you now?
At the end of February, I have walked ­­­­858 km (or 534 miles). This puts me just past Milk River, Alberta. Milk River is 70 km south of Lethbridge, and 16 km from the Canada – U.S. border. The U.S. border is between Alberta and Montana at Coutts, Alberta. So far I am ahead of my goal by 11 days.
All of this walking meant a new pair of runners was required. Runners need to be replaced every 724km (450 miles) to 885 km (550 miles). I'm going to need a few new pairs by the time I'm done!!
How do you do your walking and where?
Due to the weather in January and February most of my walking has been done in doors. I usually start with a 30 minute walk before breakfast. Then I typically walk 15 minutes of every hour until mid afternoon. A couple of times a week my husband and I will watch a movie matinee and I walk on the tread mill during the movie. It's amazing how many steps you can get in while the oven preheats or waiting for the toaster to pop!! I like to get my walking done by supper time so after supper I can rest my tootsie toes for the next day!!
I'm looking forward to the warmer weather and the pathways clearing up so I can start doing more walking outside.
Should anyone like to donate to the fundraiser please use the donation button found on this page.