Care Through Providence
The bishop of Montreal, Ignace Bourget, founded a community of sisters in 1843 so that the work of Mother Emilie Gamelin would continue even after her death. Emilie also joined this group and became the founder of the Sisters of Providence.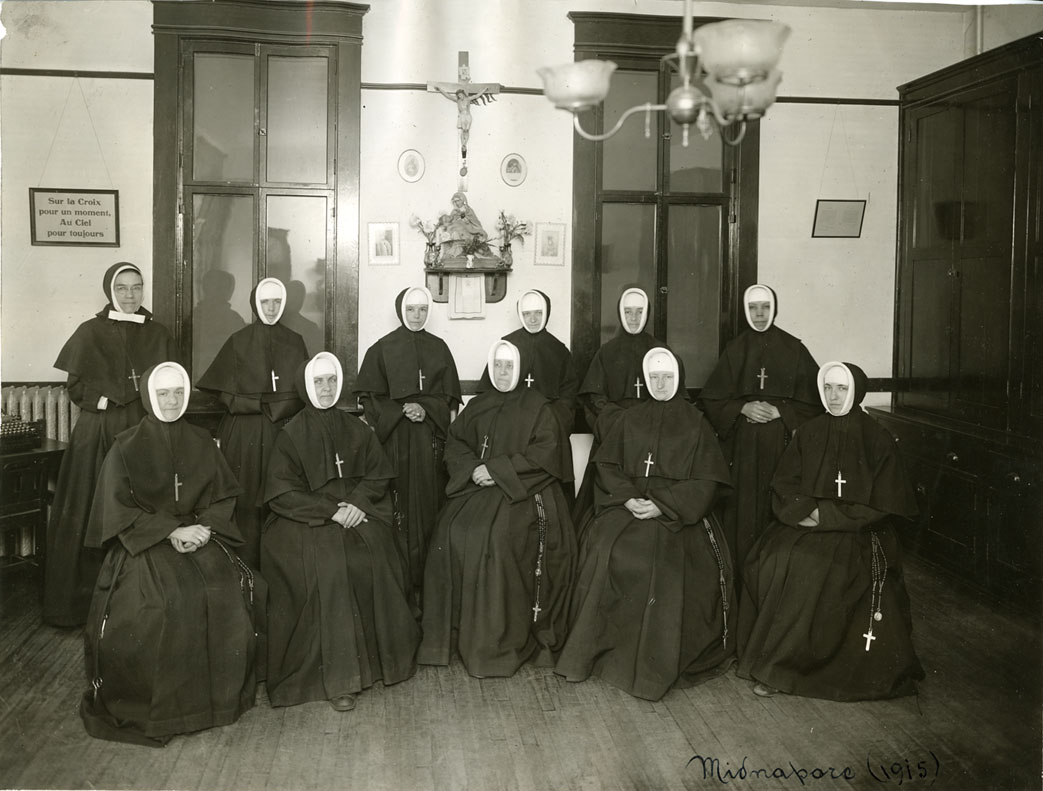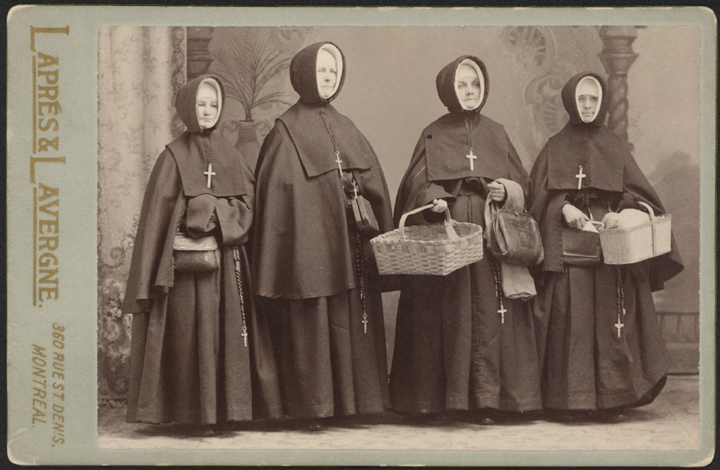 Their Calling
Bishop Bourget told the Sisters of Providence that it was their calling to meet needs that were not being met by others. In an age when there was almost no public provision for basic services, the Sisters were asked to help with care of the sick, care of orphans, the elderly and the homeless, and education of children. Most of the Sisters' work was done in frontier areas where other people were not available or willing to go. Within 20 years the Sisters of Providence had reached as far as the United States and Chile.
Western Mission
In 1891 missions were established in western Canada. The first in Alberta was the St. Bernard Mission in Grouard (1894) followed by St. Joseph Mission in Cluny (1899) and Lacombe Home (1909). The first Sisters of Providence in the west were French Canadian. They were quickly joined by young women from the west, of many ethnic backgrounds and speaking a variety of languages. By 1912 the community had grown so much that reorganization was needed. Fourteen settlements were assigned to the Provincialate known as Holy Angels Province, which was headquartered at Lacombe Home in Midnapore. For many years, providence was all that stood between needy people and a desperately bleak existence. However, as the century advanced, the provision for basic human needs was taken on by the public through various levels of government. The Sisters were increasingly able to address new and growing needs in palliative care, home care, and the prevention of family violence..
Relocation to Edmonton
In 1965 the Provincialate was relocated to Edmonton, but many Sisters stayed with Lacombe Home, living in the convent beside the Father Lacombe Care Centre.
Today …
Today, as owners of the Father Lacombe and Providence Care Centres, you will see the Sisters at work as trained health care aides, spiritual advisors, companions and volunteers.